Home
Digital Accessibility Services provides resources and assistance to those producing digital content, acquiring or building digital products, or who are serving as a Digital Accessibility Coordinator.
Improve Accessibility in your Carmen Course!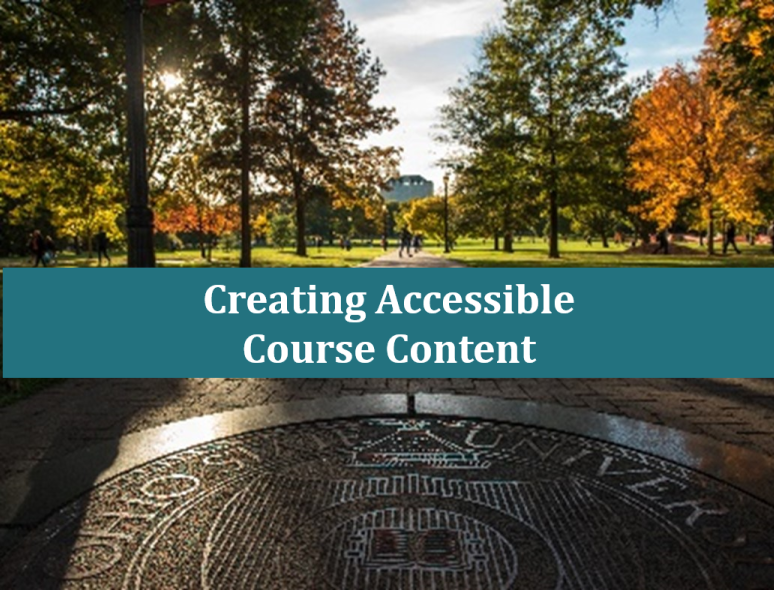 Fall semester classes are just around the corner -- Is your Carmen Course accessible? Learn 5 simple ways to enhance the user experience for all of your learners by improving accessibility with this helpful guide from the Teaching and Learning Resource Center.